How It Works
When applied topically, CBD passes through the epidermis (outer layer of skin) into the dermis. Once inside, CBD increases the supply of a chemical called Anandamide in the dermis, which is one of the bodies natural (endo)cannabinoids.
Anandamide interatcts with a variety of receptors in the skin that co-ordinate everything from the turnover and rejuvination of new skin cells, to controlling levels of inflammation, communicating with sensory neurones for pain signalling, controlling blood vessel dilation and the secretion of oils onto the skin from sebaceous glands.
CBD is also an antibacterial and antifungal agent, helping to maintin a healthy balance of microbes on the skin (to help with infections and skin conditions).
As a powerful antioxidant, CBD may protect keratinocytes (skin cells) against oxidative damage. This may help protect against skin conditions, and promote healthy vibrant skin.
The combined actions of CBD and Anandamide help to support healthy skin, as well as musculoskeletal health (through alleviating inflammation leading to muslce and joint soreness).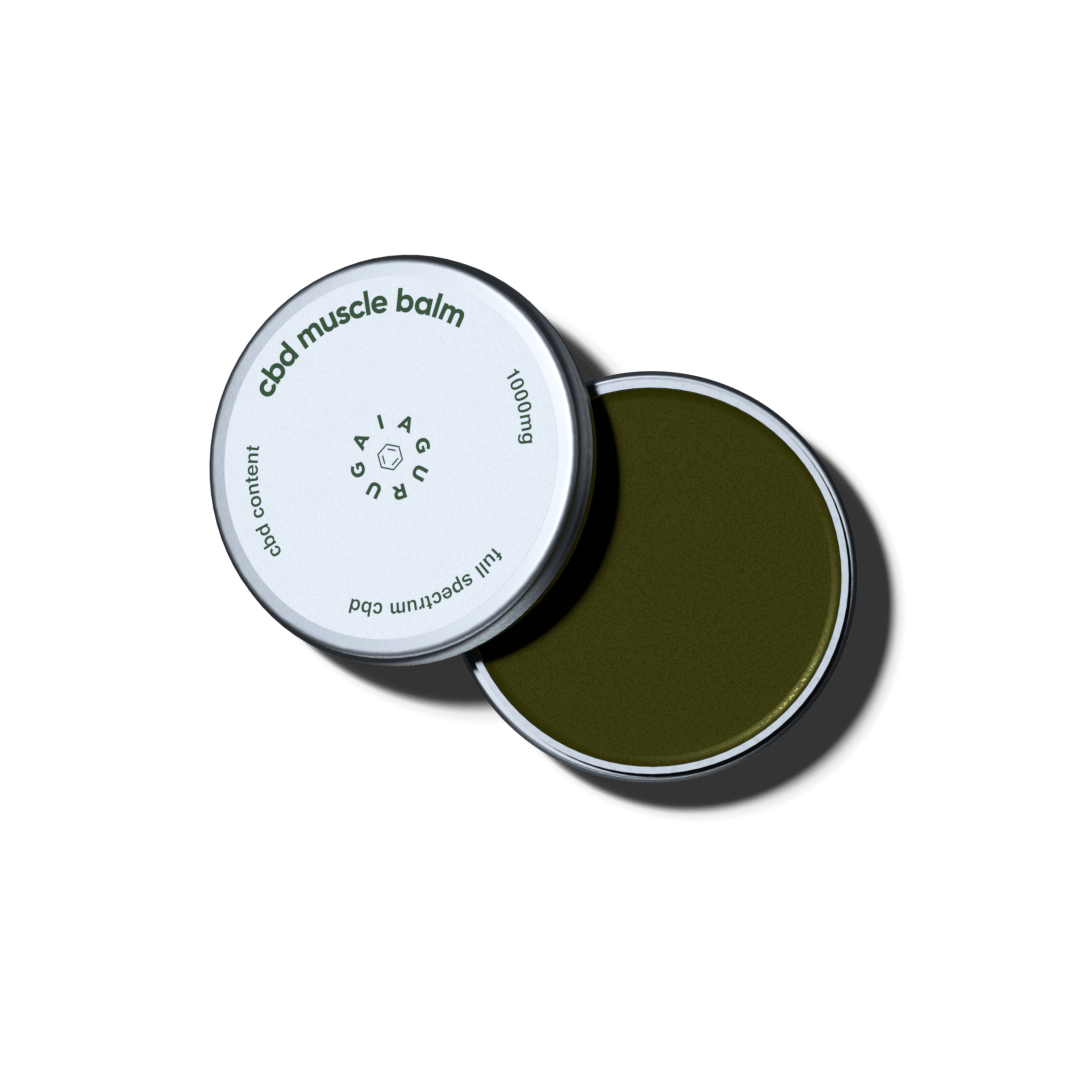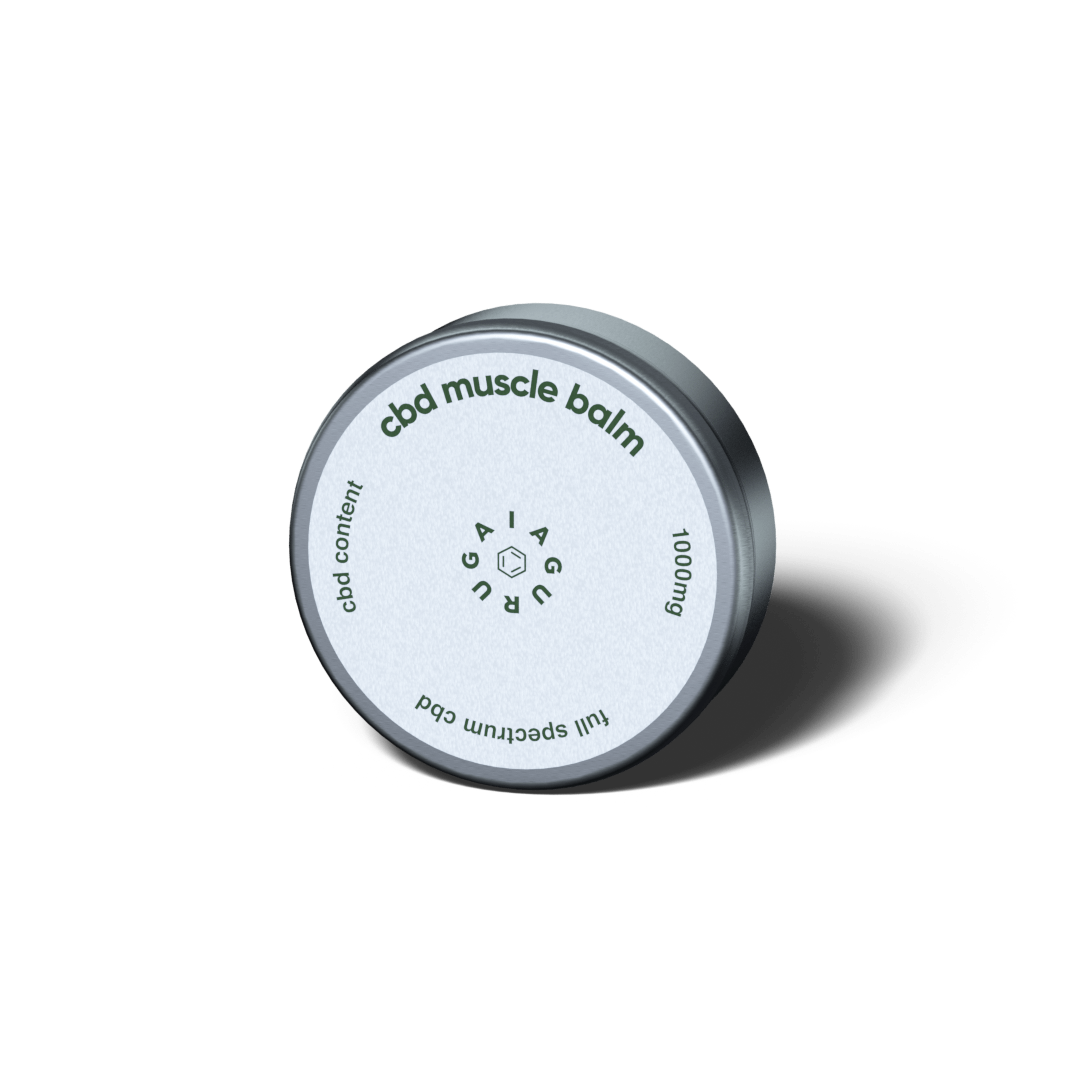 What's It Good For?
The muscle balm is a high concentration CBD product for use on targeted areas, ideal for addressing muscle soreness and joint discomfort.

Moisturizing and protecting against aging and wrinkled skin
Alleviating aches and pains in combination with massage therapy
Assisting muscle relaxation and recovery
Muscle and Joint Soreness The ingredients in the muscle balm are a synergy of powerful anti-inflammatories and analgesics. The balm is a beautiful complement to the therapeutic work undertaken in a deep tissue and/ or sports massage.
Skin Health The balm is also a great antimicrobial and has a high concentration of antioxidants, which is useful for treatment against skin conditions. Its use on targeted areas of the body also makes it ideal for treating localised skin conditions.
product faq
CBD is used with a base of bees wax and essential oils to constitute a balm, which can be used for topical application of the skin, and to also target joints and muscles.
CBD balm is most commonly used for reducing aches and pains, swelling, issues with the skin, helping muscle recovery and joint mobility.
There are no known side effects of CBD balms. However, some people may be allergic to the ingredients which they should read the label to check before using.
Usually around 20-40 minutes.
Many users say that CBD balm is effective for pain, although this is very subjective and depends on the severity of pain and each individuals circumstance.
Some users use the balm for issues with mobility ands stiffness around joints. Some find it effective for reducing discomfort around arthritic issues.
what's everyone saying ...