How They Work
CBD gummies work by providing a tasty medium to deliver broad spectrum CBD. They are ingested, so have to pass through the digestive system before they are absorbed through the intestine, and metabolized by the liver.
The CBD is converted into 7-OH-CBD and other CBD metabolites, which are then distributed throughout the body in the bloodstream to various cells, tissues and organs where they act on the endocannabinoid system, with cannabinoid receptors and other receptors related to pain, mood, inflammation and sleep.
This means that gummies are a good way of delivering CBD into the body, for widespread effects for numerous use cases.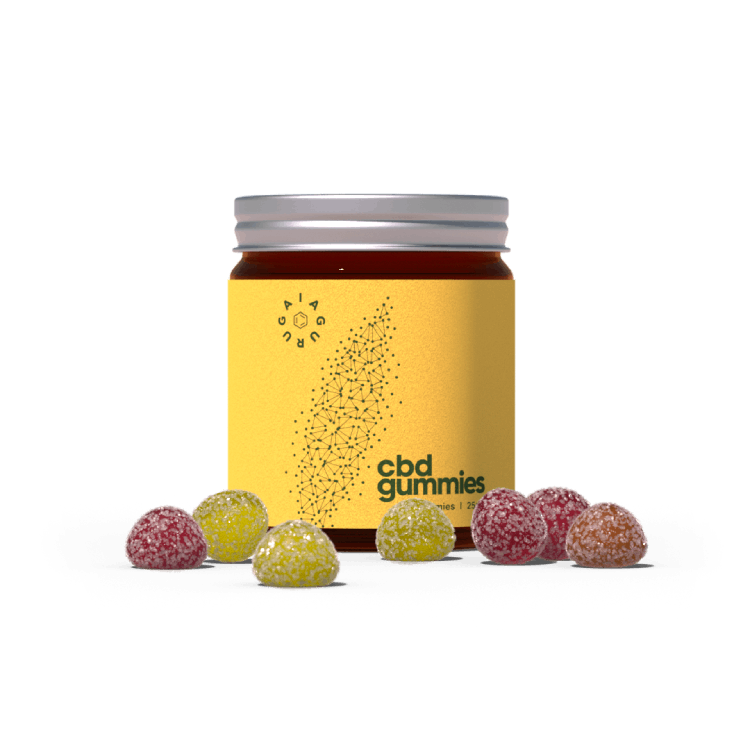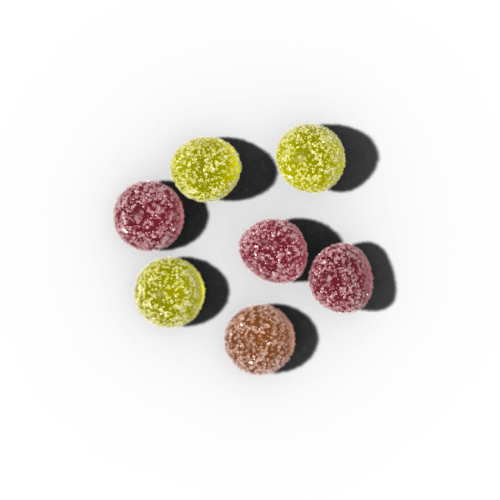 What They're Good For
The benefits of CBD gummies are essentially the same as the general benefits of CBD. But also....

Gummies are easy to pop on the go, when out and about
Gummies are easy to dose. Each one is a set dose, so you can simply keep track of how many gummies you want to eat/have eaten
Gummies taste great, the different flavors makes taking CBD a real treat
product faq
It depends on each individual, but our customers tell us that they feel more relaxed when using CBD gummies.
Whilst there is no recommended dose for CBD gummies, the FSA suggests that 70mg of CBD is a suitable level of CBD to take per day. This equates to no more than ~ 3 gummies (75mg CBD).
Our gummies contain 25mg of CBD in each.
CBD gummies can be used easily whilst out and about, for daily relaxation, at night, at social events or to take the edge off mild discomfort. Simply eat and enjoy.
Some users say that CBD gummies help them sleep due to feeling more relaxed.
Like other forms of ingested CBD, gummies can also help for anxiety. Some people even find them better than CBD drops.
what's everyone saying ...