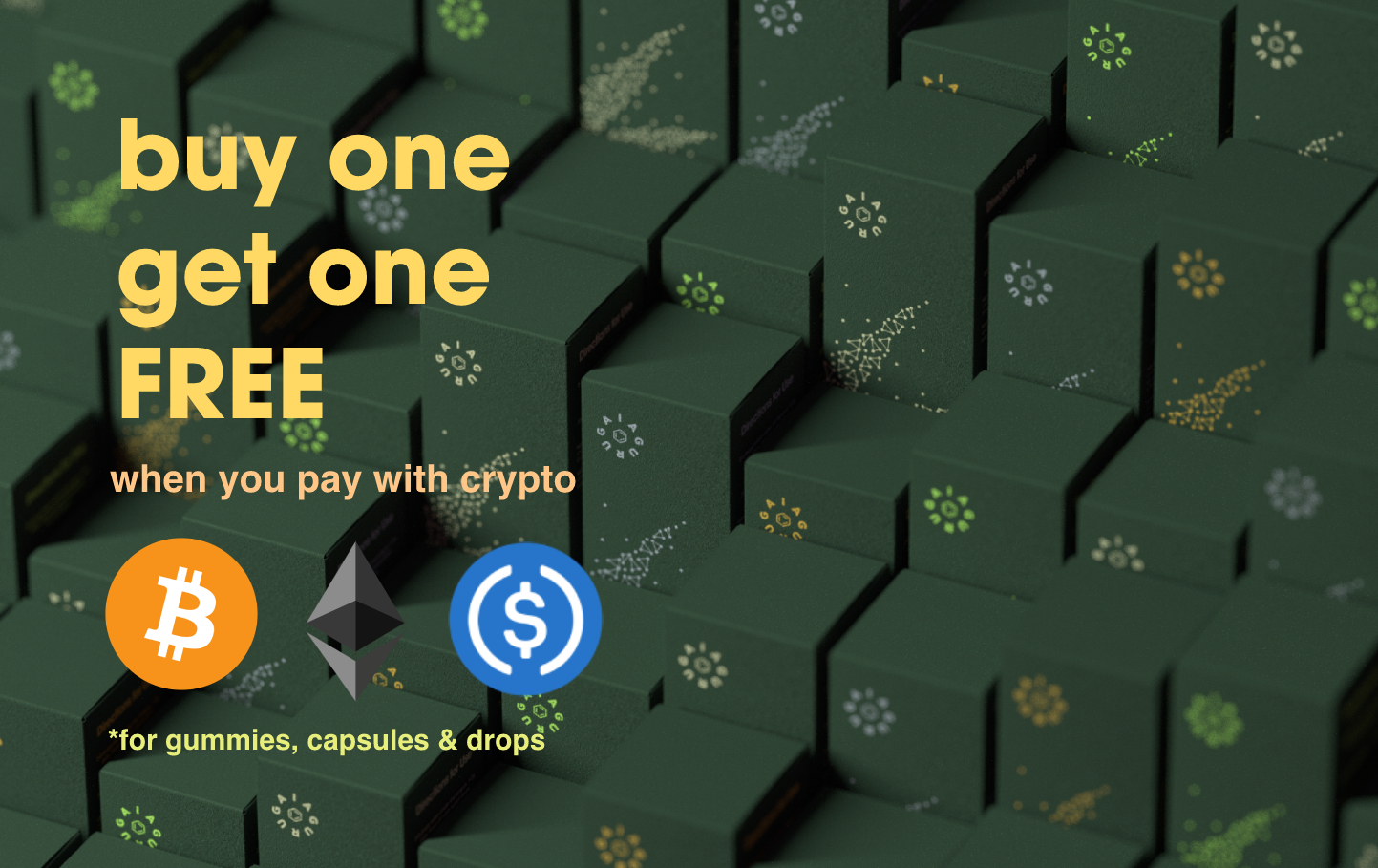 2 For 1 When You Pay With Crypto
2x Your CBD With Crypto
Are you ready to get stocked up for the summer?
Now is the perfect chance to load up on your favourite Gaia Guru products with our 2 for 1 offer. 
This offer will be running for a limited time only so be sure to get your hands on it whilst stocks last. 
The offer is valid for all of our ingestible CBD products including:
Gummies, all Oral Drops and the Nightcaps
*Any orders for massage oils or balms do not qualify under the offer and will be fulfilled as usual. 
You don't need to enter any codes on checkout, simply select your item(s) as usual and we will include your free matched item(s) when we send out your orders. 
We can see who has paid using crypto, so the orders who have done so will qualify for the offer. 
The easiest way to pay with crypto is to setup a Coinbase account, but payments can also be made using other exchange accounts such as Binance or Crypto.com. 
Simply checkout using Coinbase Commerce
After selecting Coinbase Commerce, you can easily pay in BTC, ETH or USDC from your Coinbase account, or from a different web or mobile wallet or exchange.